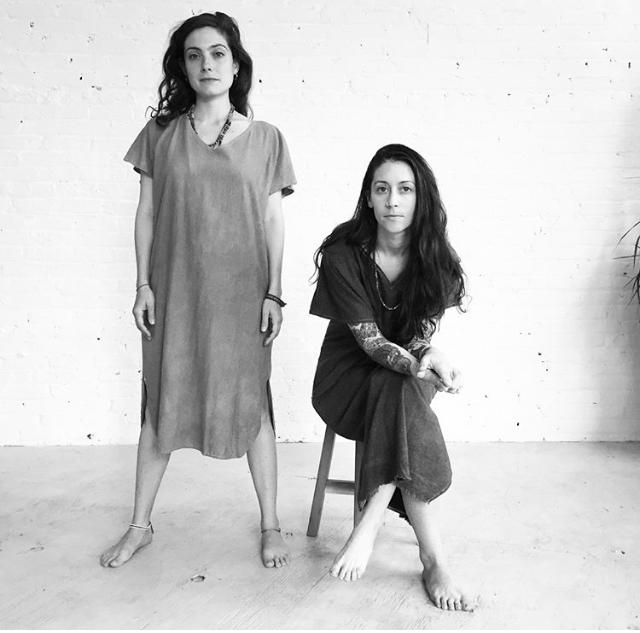 To all you fierce, beautiful, gritty pioneer women from this past weekend - our siblings of destiny, as Yogi Bhajan would say - THANK YOU, from our hearts. When we were invited to come sell our textiles and teach natural dyeing at this historic inaugural Aquarian Women's Leadership Society experience, we knew we had to make it happen.
We didn't know how we'd be able to pull it off with two babies in the woods, but we knew we had to show up. Just that act of showing up made space for miracles. Yes, we were more exhausted than we've ever been, but we were the blessed recipients of the incredible, transformative energy that was generated from your dedicated practice.
Nelly and I feel so lucky to have our children in your presence, witnessing women in their power, caring for themselves, caring for one another, braving the storm to break the trauma repetitions and create a new path. May our daughter's lives be imbued with the magic that was shared between us over the past few days, thanks to our teacher Guru Jagat and the great Mahan Tantric, Yogi Bhajan. We are so thankful to all of the Rama staff- Sydney, Catie, Rony, Nicole, Brielle, Melia, Shabadpreet, Joanna, Charlotte, Adele and Harmanjot (perhaps more that I am forgetting) you have our deepest respect and appreciation. Thank you to The Abode in New Lebanon, NY, where the teachings of the great Sufi teacher Hazrat Inayat Khan #hazratinayatkhan have been carried down and shared for over 40 years. 
Ok ladies now let's get in formation. Saaaat Nam baby.
keely angel